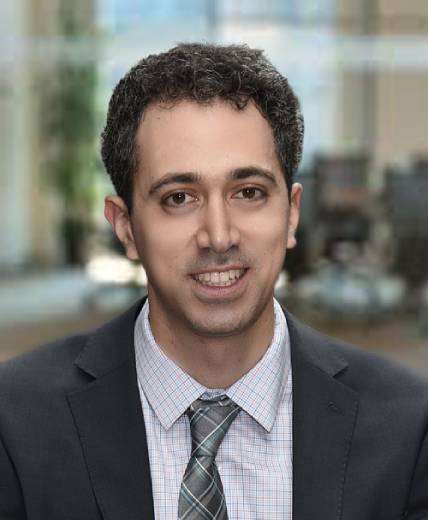 Kenneth Rubin, MD
Founder, CEO Elite Medical Prep
Ken graduated from Mt. Sinai School of Medicine with his MD. He has tutored full-time since graduating from medical school, logging many thousands of tutoring hours with students of all ages and backgrounds. Ken is one of the top experts and pioneers in the field of medical tutoring, having collaborated since 2010 with Marcel Brus-Ramer to develop customized curricula and professional standards for individualized and group USMLE instruction.
In addition to his day-to-day tutoring and management responsibilities, he currently serves as USMLE Step 1 and Step 2 CK course director at Mt. Sinai. Ken brings unparalleled experience in tutoring and tutor development to his work at Elite Medical Prep.
Ken's Story
"I am regularly inspired by the skill, dedication and passion that our outstanding tutors demonstrate in helping students reach their potential."
It is a real privilege to do the work we do at Elite Medical Prep. I am regularly inspired by the skill, dedication and passion that our outstanding tutors demonstrate in helping students reach their potential. There is a real sense of empathy in this work. Even the most successful tutors understand what it is like to struggle. At some point in our medical education and training, we all have. Our tutors are uniquely able to form emotional connections and relationships of trust with their students, in certain cases that extend long after tutoring ends. Witnessing these relationships unfold, and seeing the renewed confidence and score improvement that result, is such a wonderful thing.
A word that comes to mind when I reflect on our mission at Elite Medical Prep is opportunity. It is the opportunity to partner with students who seek a level of individualized instruction and coaching that they cannot find elsewhere. It is the opportunity to connect the most talented and committed tutors with students in need. And it is the opportunity to draw on our deep experience in tutoring to provide our team with a level of training, management, and support unrivaled in the industry.
We know from our own experience working for other tutoring companies that tutoring can be isolating in nature. One of our priorities from the very beginning has been to foster a culture of open communication and collaboration between tutors. Tutors work on projects together, meet up for social events, and cover for each other with students. Our tutors truly are colleagues and teammates—not just freelancers.
We are proud of our personal commitment to creating opportunity for our students and tutors to achieve their professional goals, and we will remain unwavering in our efforts to meet their needs.
Ken's Education & Training
Mt. Sinai School of Medicine
MD
Marcel Brus-Ramer, MD, PhD
Founder, President Elite Medical Prep
Marcel graduated from Columbia Physicians & Surgeons with his MD and PhD in Neurobiology. He moved to the West coast where he completed his residency in Radiology and fellowship training in Neuroradiology at UCSF.
He now resides in Tel Aviv where he provides emergency radiology coverage for several major US academic medical centers, including Duke, Johns Hopkins, Stanford and UNC. He lectures in the US and internationally on radiology, neuroanatomy and USMLE.
Marcel's Story
"We are sure that no one can provide better individualized tutoring for the USMLE than Elite Medical Prep."
I've been tutoring or lecturing about the USMLE and related topics since I finished my MD and PhD at Columbia Physicians & Surgeons in late 2009. Because I had graduated off cycle and was interviewing for Radiology residency, I had time to tutor full time and to train other tutors and develop the first ever structured program designed specifically for USMLE tutoring. Working alongside Ken Rubin, we adapted the best learning methods we had been exposed to through our common experiences at nationally known and boutique test prep companies that focused primarily on SAT and pre-grad school prep. We paired this background with emerging concepts in medical education, evidence-based best practices in tutoring, and good old fashioned trial and error.
When Ken and I started Elite Medical Prep in 2015, near the end of my residency, we had nearly approached the magical 10,000 hours of practical experience in delivering and managing high level USMLE tutoring. Because of this vast experience, Elite Medical Prep was well-positioned from its founding to carefully choose each of its tutors, expertly train them, and develop highly specific materials to enhance each tutoring session. All of our company policies have been designed to be tutor- and student-friendly, and are borne out of our extensive prior experience. Now that we are providing dedicated USMLE Prep services at Mt Sinai and several leading international medical schools, we are pushing our level of expertise to new heights. We are sure that no one can provide better individualized tutoring for the USMLE than Elite Medical Prep.
We encourage you to get in touch if you are thinking about using a tutor to help you prepare for these incredibly challenging and consequential exams.
Marcel's Education & Training
Columbia University College of Physicians and Surgeons
MD
Mount Sinai St. Luke's Roosevelt
Internship
University of California San Francisco
Radiology Residency and Fellowship