Work with Experts in Surgery
The NBME Subject Examinations, commonly referred to as the NBME Shelf Exams, are a series of subject specific standardized tests administered after certain 3rd year rotations. The exams are used at virtually all LCME-accredited medical schools in the United States and Canada, as well as many osteopathic medical schools, and approximately 25 international schools. The Surgery Shelf Exam is designed to test student knowledge on the pharmacotherapy, intervention/ management, and diagnosis of conditions requiring surgical intervention across all systems of the human body.
What is the Surgery Shelf Exam?
The Surgery Shelf Exam is a 110 multiple-choice question exam that aims to assess student mastery of the surgical management of a wide range of health disorders at the conclusion of the Surgery clerkship. Due to the wide coverage of topics, the Surgery Shelf exam is considered the most challenging and important of the Shelf Exams.
How is the Surgery Shelf Exam scored?
The Surgery Shelf, like all other shelf exams, is scored as a percentage correct out of all items. The Surgery Shelf Exam report will provide an in depth analysis with a bar graph detailing your performance, broken down by topic.
How is the Surgery Shelf Exam administered?
The Surgery Shelf Exam is administered via the NBME's web-based interface either at your institution in a secure testing area or at a Prometric center. Expect that your test will be timed (typically 2 hours and 45 minutes to complete all 110 items) and proctored.
The Elite Difference is in the Details
There are several different Surgery Shelf Exam tutoring options available to students, so what makes Elite the best? When you sign up to work with an Elite Shelf Exam tutor, you are getting much more than access to our world class MD tutoring services. 24/7 email support, a student success team, organized custom curriculum, and our 100% unused hour refund guarantee are just a couple reasons our students love us.
Schedule a Consult
Who Needs a Surgery Shelf Exam Tutor?
Receiving 1-on-1 help from a Surgery Shelf Exam tutor is always helpful, but it isn't necessary for everyone.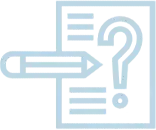 Students with Marginal Shelf Exam Performance
Your Shelf Exam grades are considered secondary only to USMLE in evaluating a candidate for residency and are anticipated to hold more weight after Step 1 becomes pass/fail. Performing well (especially on the Surgery and Medicine Shelf Exams) can be critical in matching into a good residency program.

Students with Anxiety/ Poor Testing Skills
If you historically have high test anxiety and/or are a poor standardized test taker, a couple ABSITE tutoring sessions focused on strategy and wellness can be very beneficial to your success.

Students with a Previous Exam Failure
If you have previously failed USMLE Step 1 or any of the Shelf Exams you have already taken, you are at risk for another failure if you do not make changes to your study habits. A Shelf Exam tutor can help evaluate where you went wrong last time and make sure that this time you have a more successful outcome.

Students Who Struggled with the NBME CMS
The NBME Clinical Mastery Series (CMS) is designed to provide students with realistic practice questions for the Shelf Exams and performance feedback. Therefore, low scores on the NBME CMS exams can indicate that it may be time for a shelf exam tutor.

Students with Poor Time Management Skills
Shelf Exams can be particularly difficult to study for since students often find themselves incredibly busy with their rotations and Step 2 CK prep. However, Shelf Exams have become increasingly important in honors, high pass, and passing grade determination. A tutor can help ensure you are studying efficiently in the time you have.

Students Applying to Competitive Specialties
Achieving honors in your clinical rotations, especially after USMLE Step 1 becomes pass/fail, may tremendously help you match into competitive residency programs. It is a good idea to consider a Shelf Exam tutor especially for Surgery and Medicine if this is a goal of yours.
100% Online, Without Compromising Quality
As pioneers in the online tutoring industry for medical school exams, we've been teaching exclusively online for the past 10 years. Our teaching methodology is based upon research in education and is custom tailored to your needs as a student.
Learn More
Sign up today, start Surgery Shelf Practice tomorrow.
Rates range from $195-$350/hr
*As determined by tutor seniority and extensive track record with Elite Medical Prep
Schedule your consultation.
Talk with our learning advisor about your goals.
Schedule your 2-for-1 trial session.
Shelf Exam Information Resources for Students
Have a question about the Surgery Shelf Exam or the Shelf Exams in general? Visit the Elite Medical Blog for a collection of articles written by our MD and MD Candidate tutors covering a variety of popular topics.
Visit our Blog
How to Study for the Internal Medicine Shelf Exam
Pro Tips on Studying for the IM Shelf Exam So you've got the internal medicine shelf exam ahead of…...
What Makes the Surgery Shelf Exam so Difficult?
If you're a US Allopathic medical student, your surgery rotation was probably a lot like mine. Long, mind-numbingly boring operating…...
How to Study for the Neurology Shelf Exam
For many medical students, the neurology shelf exam is perceived as one of the "easier" shelf exams simply for the…...
How Doing Well on Shelf Exams Will Improve Your Step 2 CK Score
At most medical schools, your grades during your first clinical year of training are primarily determined by evaluations from your…...
Why Is the Medicine Shelf So Hard and What Can You Do to Be Ready?
With internal medicine having the most applicants for residency positions every year (nearly 27,000 from a total of 51,000 applicants…...
Additional FAQs about The Surgery Shelf Exam
1). What Makes Up A Surgery Shelf Exam?
Students are expected to diagnose surgical patients and also manage their well-being and make decisions to further escalate their patient's cases for intervention or management.
2). How Can I Prepare For My Surgery Shelf Exam?
The Surgery Shelf Exam is critical to academic success in order to land your desired residency spot. No matter what specialty you hope to go into, the likelihood is that the pressure to succeed on your shelf exams is stacking up.
Instead of trying to independently prepare for an exam that is sometimes difficult to predict, our team of expert tutors can give you guidance and point you in the right direction, so that when it's time to take your NBME subject exams – and especially your Surgery Shelf Exam – you can enter with newfound confidence.
3). How Do I Stay Calm For My Surgery Shelf Exam?
One important thing to remember before you take your exam is this: while the surgery shelf exam is considered difficult, it is certainly not the beast that the USMLE Step 2 CK exam is.
Entering through the doors of your surgery shelf exam isn't the be-all, end-all to your career.
Yes, showing your commitment to studying and excelling on this exam demonstrates a level of clinical excellence medical teams want, but don't stress yourself out too much. Hopefully, knowing this will alleviate some of the pressure on your shoulders, and help keep you in the right mindset for success.
4). Who Decides If I Pass Or Fail My Surgery Shelf Exam?
The National Board of Medical Examiners ("NBME") manages these exams. The organization ensures students and medical schools have a quality baseline to assess students accurately.
5). What Content Is Most Likely To Appear In The Surgery Shelf Exam?
The exam often includes the following subjects:
Clinical Science and Basic Science Exams – These assess the scope of a student's knowledge and measure how they'll function in the medical community.
Advanced Clinical Exams – These test the efficiency of fourth-year emergency application and sub-internship internal medicine experiences.
Health Systems Science Exam – This test judges education initiatives and health systems science curricula.
Comprehensive Exams – These test a student's acumen with the USMLE Step 1 and Step 2 exams, and can often be used to review weaknesses and strengths before taking the USMLE.
6). How Should I Start Studying For My Surgery Shelf Exam?
An Elite Medical Prep tutor can show you how to study for the Surgery Shelf Exam and, more importantly, how to achieve the highest score that you can. You'll work with experts in the field on all aspects of surgical intervention.
Schedule a free consultation call now to learn how 1-on-1 tutoring can help you excel and impress your examiner.