Applying to Medical School Timeline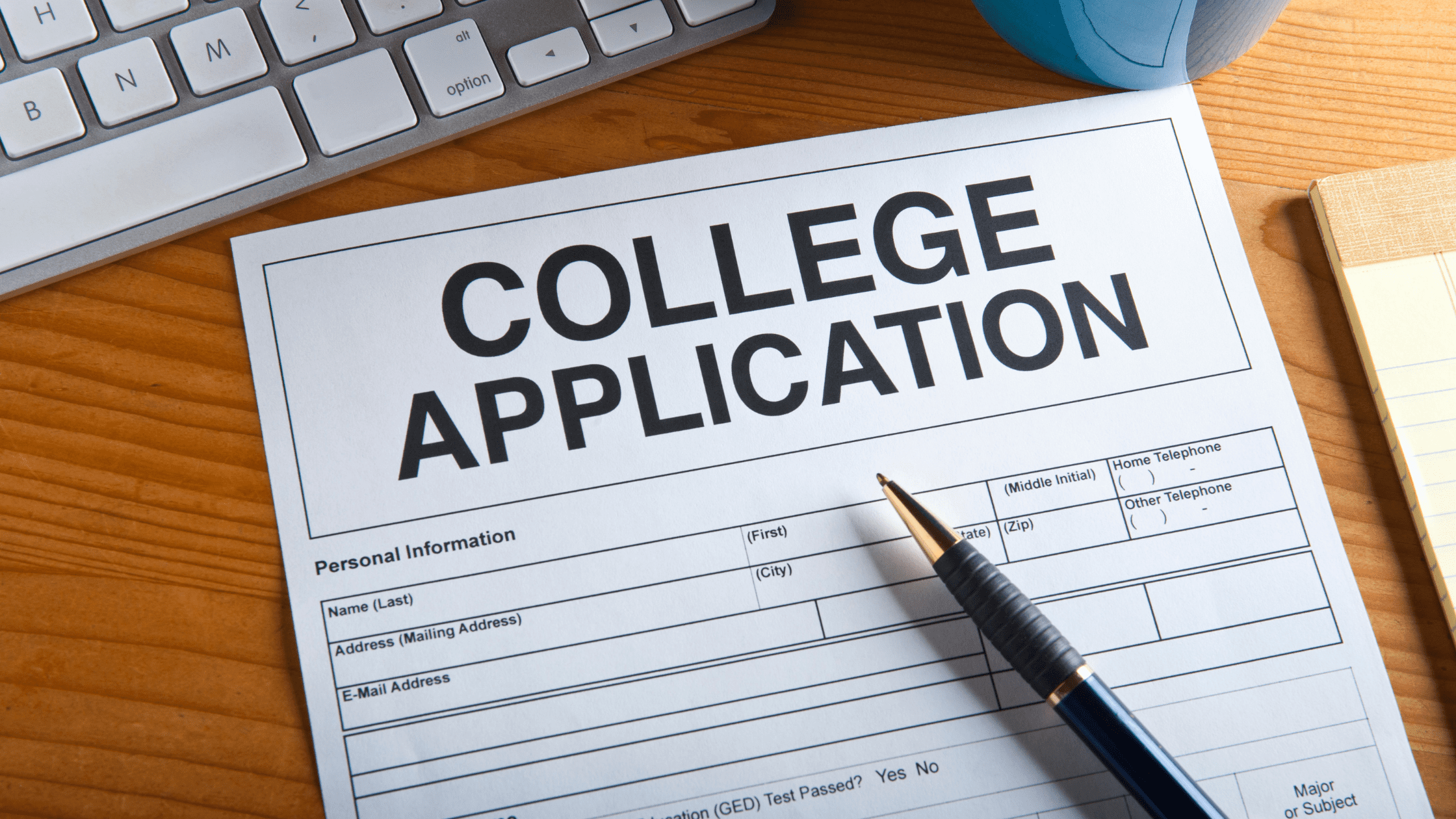 1003 Views
Applying to medical school is a lengthy process. From the moment you get serious about applying in the current cycle to deciding which school to attend, you will spend more than a year writing, interviewing, and waiting. One of the most important steps you can take to ensure success in the application process is to stay organized. With that goal in mind, we have developed a medical school application timeline that encompasses standard dates and benchmarks as well as specific pieces of advice for each phase of the cycle. All dates listed correspond to the current 2022-2023 cycle, so if you are applying in a future cycle be sure to adjust accordingly. Additionally keep in mind that, generally speaking, the to-do list in each phase is arranged in order of descending importance. Pay attention to the first item in each phase as it will be the most essential!
January – March 2022: MCAT and Recommendation Letters
The first steps you should when getting ready for applying to medical school are:
MCAT: Take (or re-take) the MCAT, if you haven't already

This should be your final exam, so make sure you are ready

You can technically take the MCAT as late as May without delaying your application (which starts being released to schools in June), but studying for and taking the exam during May will impede your ability to focus the AMCAS

Especially if you are working or in school (even part-time), avoid at all costs putting yourself in the situation of needing to both study for the MCAT and work on your AMCAS during the month of May

Note that an MCAT score expires after three years (from the date of matriculation); if you are applying (or re-applying) and a significant amount of time has passed since you took the MCAT, check to make sure that it will be valid through the end of the current cycle

Advising: Register with your school's pre-health advising committee

Verify with your pre-health advisor that this is required

If it isn't (unlikely) but is offered as a recommended resource, take full advantage

A committee letter is often required as part of this process 

Letters: Create a list and request letters of recommendation from 3-6 strong letter writers

At least one letter should be from a non-science professor or extracurricular mentor
March – April 2022: Writing Your Personal Statement and Considering Your Options
Personal Statement: Begin drafting your personal statement

This is one of the most important pieces of your application as it is how you convey to admissions committees your reasons for wanting to enter the medical profession

Due to its importance, you will want to revise and refine it again and again over a span of several weeks or months

Your pre-health advisor may request a draft to help prepare your committee letter, but you should also seek feedback from as many other people as possible (mentors, friends, family members, etc.)

Identify Application Types: Decide what types of programs you will apply to and thus which application formats you will need to prepare

MD programs use the AMCAS

DO programs use the AACOMAS

Texas MD and DO schools use the TMDSAS

MD/PhD programs use the AMCAS, but require additional essays

MSAR

(Medical School Admissions Requirements): Purchase a subscription

This tool is extremely beneficial for collecting application requirements, score benchmarks, and program characteristics for all medical schools

Use this tool initially to create your final school list, and later on to help make decisions about attending interviews and choosing a program
May – June 2022: Applying to Medical School
Complete the AMCAS

There are a variety of demographic and academic sections of the AMCAS

Consider drafting each section first in a Word document so you can more easily check spelling and grammar, keep track of word/character counts, and send it to others for feedback

The Personal Statement and Work and Activities sections are the two most sections for which you will need to write new content (all others consist of reporting factual information such as personal information, coursework, etc.)

Submit the AMCAS

Aim to submit your application as early as possible in

June

, without compromising quality or submitting before you're ready

However, remember that the perfect is the enemy of the good: Decide on a date as the latest you will submit your application, regardless of whether you feel it is fully ready

Official Transcripts: Request an official transcript from each college/university you have attended

Include the transcript from your study abroad institution if applicable, unless your primary undergraduate institution includes those transferred credits on its official transcript

These can take several days or weeks to process; complete this step as early as possible so as not to delay your application

Finalize School List

Use the MSAR to narrow down programs and create your final list

Aim for a balance between breadth and depth; you want to apply to enough schools to maximize your chances of being admitted, but not so many that you waste money or compromise the quality of your secondary applications

Remember also that the more people apply to an unreasonable number of schools (e.g., 50), the lower each school's acceptance rate will be: Do not contribute to the medical school admissions arms race

Register for CASPer

Register for the CASPer exam if it is required by any of the schools on your list

See

here

for the most recent complete list of medical schools and their required supplemental assessments (including the CASPer), published by the AAMC

Begin Pre-Writing Secondary Applications

Start pre-writing your secondary applications

Search for information online about prior secondary applications from the schools you applied to; in many cases the essay prompts will remain unchanged
July – August 2022: Applying to Medical School – Secondary Applications
Submit Secondary Applications

Just like with the AMCAS, secondary applications are considered on a rolling basis so they should be submitted promptly

Consider using a similar strategy as for the AMCAS: Identify a maximum amount of time you will spend on a secondary application before you send it in, regardless of the state it is in (many people take 2 weeks)

Begin Interview Prep

First consult your pre-health advisor for resources on interview prep; many advisors offer mock interviews with feedback, either with themselves or a career center (or equivalent) representative

Collect additional resources: books; sample interview and MMI questions; as well as friends, mentors, or colleagues who can conduct mock interviews and provide feedback
August 2022 – March 2023: Interviews
Monitor Email for Interview Invites

This may sound trivial, but it would be devastating to lose out on an interview opportunity due to missing an email that is marked as spam or lost in your inbox

Check your email regularly and add the relevant email addresses of your schools' admissions committees to minimize the likelihood of missing an email

Complete Interviews

You may experience in-person or virtual interviews or a combination of both; make sure you've practiced with both formats

Send Update Letters

Update letters inform schools of significant new developments in your personal, professional, or academic life that you believe will (positively) influence their consideration of your application

Consult each school's policies on update letters prior to sending one in because they differ widely in how often/how many you may send in, the information they're interested in seeing, and the format of notification

Send Letters of Interest and/or Intent

Letters of interest express your enthusiasm in a particular program and are often combined with significant updates (vs. sending in an update letter without adding an explanation of how thrilled you are with the program)

Letters of intent, however, are a soft (unofficial) commitment to a program; although they are not binding, sending in multiple letters of intent is not recommended because it is disrespectful to the planning efforts of programs and can tarnish your reputation if you end up needing to reapply in a future cycle
April – May 2023: Last Steps!
Review Admissions Offers

Many schools send out admissions offers on a rolling basis, so you could receive an offer as early as October if you interviewed at the beginning of the cycle and garnered unusually high enthusiasm from the admissions committee

You should consider the whole picture when reviewing admissions offers: Program features, location, cost, financial aid package, scholarship opportunities, etc.

Many applicants receive waitlist offers

If you have waitlist offers but no admissions offers, waiting is your best bet

If you have both waitlist and admissions offers, you should think carefully about delaying choosing a school to find out about waitlist movement (which is very unpredictable in terms of extent and timing)

Schedule Second Looks/Revisits

If you are considering committing to a program, attending one of these weekends is highly recommended; medical students regularly comment that they ultimately chose a program largely due to the students they met and the "feel" of the program during second look

Plan to Reapply (If Necessary)

If you did not receive any admissions offers this cycle, you are not alone! Many students apply two or three times before being admitted

A reapplication plan should involve solidifying postgraduate plans (e.g., volunteering, doing research, taking postbaccalaureate classes) for at least one year, meeting with your pre-health advisor to discuss next steps, and—most importantly—taking some time off to rest before beginning again
Applying to medical school is the culmination of all the preparation you have undertaken during college and any gap years. As with the rest of the pre-med endeavor, the application cycle is a tremendous challenge that requires patience and perseverance. If you stay organized and trust yourself to communicate your strengths as a unique applicant, you will surely find success on your path to medical school. Keep this timeline constantly in mind as you prepare for each step of your application; always knowing what is ahead will make the process more predictable and less stressful.