What Does Medical Residency Advising Include?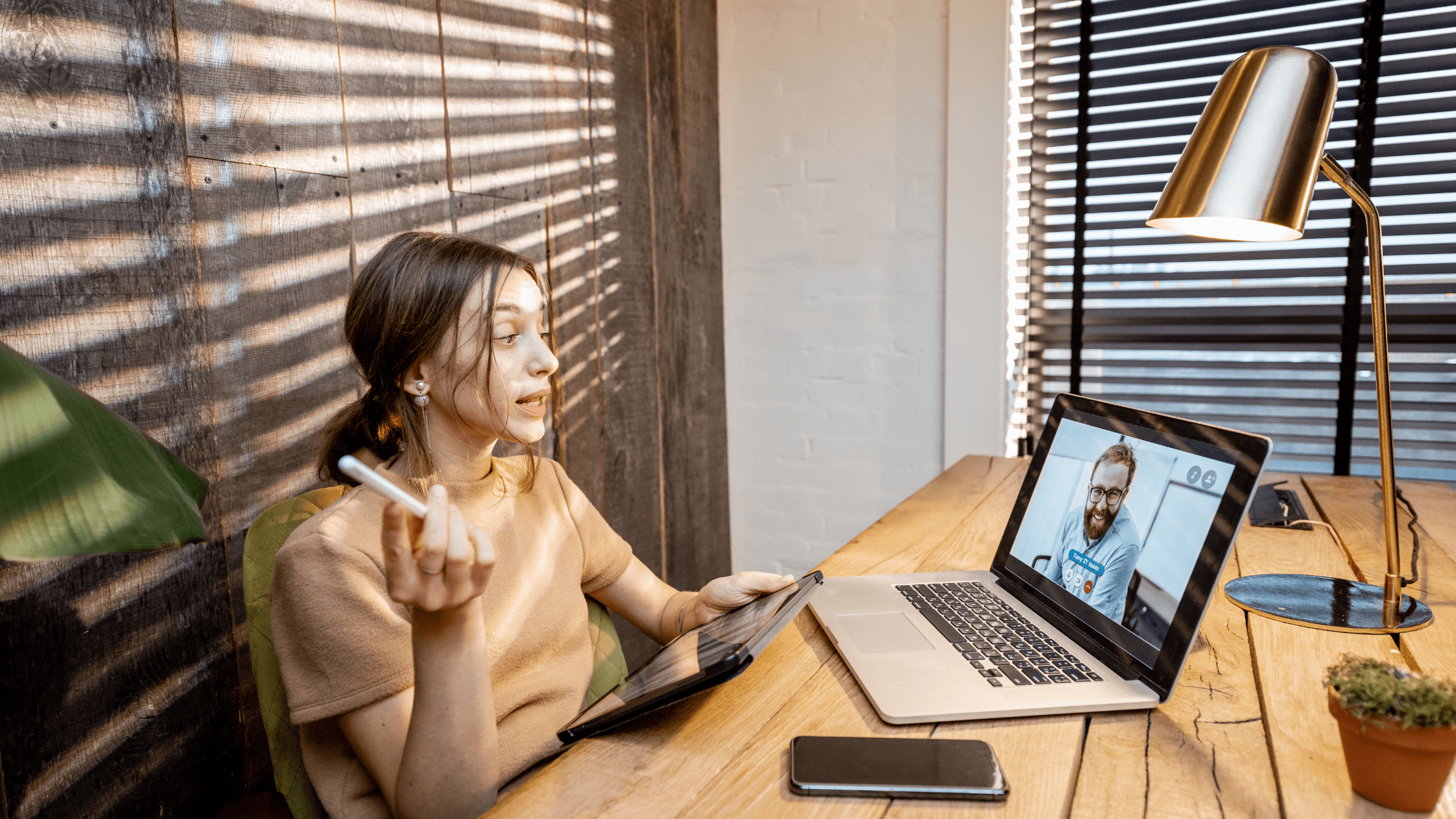 545 Views
The time has finally come – you are approaching the end of medical school and are preparing to apply for medical residency, and you are considering residency advising! While exciting, this time can also be fraught with unknowns and uncertainties. Everyone has their own unique journey to getting into residency. It is first important to remember that there are multiple ways to successfully match into the specialty and hospital of your choosing.
If you are feeling uneasy about the residency application process, or, if you are feeling comfortable but want someone to bounce some ideas off of, then medical residency advising may be right for you. We here at EliteMedicalPrep want to ensure that you optimize your likelihood of matching! We created this guide to teach you more about residency advising. In this blog post, we will first break down what medical residency advising includes. Then, we will talk about who may be a good candidate for residency advising and when to begin!
What is Medical Residency Advising and What Information Do You Need From Me?
Residency advising involves working with an advisor one-on-one who will help you navigate the medical residency application process. Specifically, residency advisors can provide insight into multiple dimensions of the process starting from day one of medical school and all the way up to match day. Importantly, advisors will work with you at your specific stage in medical school to generate an individualized plan. To do so, we will need to collect the following information:
Holistic Overview of Your Personal and Professional Goals
At the first session, the medical residency advisor will first get to know you and the many hats you wear (doctor, mother, father, athlete, chef, painter, etc.). It is critically important for your residency advisor to determine what your priorities are. This encompasses both your personal and professional lives before providing the most appropriately tailored and individualized plan.
Some things that your residency advisor will want to learn include:
What specialty/specialties you are considering

Preferred geographic locations

Family and friend considerations (including couples matching)

Financial situation and cost of living

Type of residency program you wish to join

Etc. 
We all want to go to the best residency program possible. But too often we forget that the word best means different things to each applicant. For many people, best commonly refers to the hospital where they can receive top clinical training and exposure to diverse and medically complex patients. However, for other people, best may refer to programs that are only located in a specific city or area. There are other people who simply need to be located near a major airport so they can easily visit friends or family. Some may prefer an urban environment over rural, or vice versa. These examples demonstrate the importance of understanding your unique values. That way, we as advisors can create a comprehensive picture of what type of applicant you are.
Review of Your Medical School Performance
After learning about your goals, we will then take a deep dive into your medical school performance. Or, if you are obtaining residency advising advice early on in your medical school journey, we will learn about your curriculum and anticipated classes, clerkships, electives, and sub-internships. Academic performance is a critical component of your residency application. It is often used to screen in/out applicants to interview. By learning about your performance during your didactic and clinical years, on your United States Medical Licensing Examination (USMLE) examinations, on your shelf examinations, etc., we can provide better advice on which programs will be safety, target, and reach programs.
Safety programs include those that you are extremely qualified for and have a high chance of obtaining an interview. Target programs are those that you are qualified for as you are similar to current residents in that program. Reach programs are those that you are either underqualified for or, those which are extremely competitive for all applicants, regardless of the applicants' metrics. After reviewing your academic performance, in conjunction with our aforementioned holistic overview, we will be able to advise you regarding which programs and how many programs you should apply to.
Review of Co-Curricular Activities, Volunteering, Awards, Work Experience, Etc.
A large component of the residency application involves listing your commitments outside of the classroom or hospital. These commonly include activities (interest groups, clubs, student government, etc.), volunteering, work experience (medically and non-medically relevant work), and awards (institutional, local, regional, or international). We will want to list out all of your activities to determine if you have an appropriate balance of both quality and quantity.
By this, we want to determine if you have a list of obligations and achievements that demonstrate:
Commitment to bettering yourself and others outside of the classroom and hospital

Leadership or significant involvement in these activities beyond simply being a member of the organization

Recognition for your accomplishments through awards, fellowships, or scholarships.
We will obtain this information to help inform how we advise you when it comes to writing your application and personal statement, as well as how you maximize success during your interviews.
Review Your Research Experience
While not every student conducts academic research during medical school, the majority of applicants do! If you seek medical residency advising early in your medical school career, we can help you navigate the world of academic research and provide advice on how to conduct rigorous scientific inquiry through lab and mentor selection, while also obtaining deliverables for your application (abstracts, posters, talks, publications). If you are about to apply for residency, we will review your research resume and help advise you on how to talk about your research on your application and during your interviews.
Inquire About Significant Life Experiences or Challenges
Everyone has a different experience getting to and getting through medical school. Some people experience hardship during their childhood, others have personal situations which impacted their high school, college, or medical school experience. Many students now take gap years before medical school, while some do not. Some students may have to take a leave of absence for a multitude of reasons. Everyone has challenges that are unique to them. Sometimes these challenges may play a direct or indirect role in shaping our medical residency applications.
We want to know about any personal and professional experiences or challenges that may have shaped your journey to becoming a doctor. Residency advisors will approach this information in a nonjudgmental and empathetic manner. We hope that advisees will share this information with their advisors as this can greatly aid in shaping the application and framing how you interview. Additionally, we will want to ask about any "red flags" which may show up on your application – this includes any disciplinary action, criminal offenses, etc. Again, we ask for this information so we can best advise you on how to prepare your application and maximize your chance of success.
After My Residency Advisor Collects This Information, What is Next?
Determine Where You Are in the Medical Residency Application Process
Students may seek out residency advising during any year of medical school. While most medical students seek out advising during the end of their third year or the beginning of their fourth year of medical school, it is not uncommon to seek advising during your first or second year of medical school as well. We will want to then determine what have you completed in terms of filling out your Electronic Residency Application Service (ERAS) application and learn more about your understanding of the medical residency application timeline.
Work With Your Residency Advisor to Create a Personalized To-Do List
Now is where the action really begins! We will work with you to create a personalized list of action items for you to complete with target due dates. For students seeking advising during their third or fourth years of medical school, we will include action items including your personal statement (multiple different drafts), ERAS application, list of target programs, letters of recommendation, supplemental applications (more on this later), and more.
Students seeking advising during their first or second years of medical school will have a list focusing on big-picture items. For example:
Activities to get involved with

Academic research

Success on shelf examinations and clinical clerkship

Identifying clinical and scientific mentors

And more!
Once we have this to-do list generated, we will then work together on some of these action items in more detail together (which we will talk about next!).
Help Craft Your Medical Residency Personal Statement
Medical residency applicants can submit a different personal statement to each program they apply to. Some students choose to submit one generic personal statement to all programs. Others decide to submit slightly different essays to each program. And some will follow a hybrid approach of the two previous methods. We will help you determine which approach is best for you and also help you brainstorm essay topics. Additionally, we will advise you on what makes a strong personal statement, how to structure your essay, and how to avoid common pitfalls. We will also work with you to generate multiple personal statements – rarely is the first idea or draft the essay you settle on, and we will encourage you to explore many different personal statement topics and structures in search of your final draft/drafts.
Your residency advisor will also provide expert insight into how your statement compares to other students' statements and help you frame your writing in the context of previous residency applicants. Residency advising is an invaluable resource when writing your personal statement as we can help you not only create your statement but also help revise and refine the document to best exemplify who you are as a doctor and a person.
Review Your ERAS Application with Your Residency Advisor
While you will be the ultimate author of your ERAS application, your residency advisor will first provide you with guidance on how to fill out the application (while adhering to strict deadlines), but also review your application with you for clarity, grammar, and punctuation. We can also suggest changes in style to ensure that your application is unified and reads smoothly. Additionally, your residency advisor will encourage you to fill out your ERAS application well before the listed deadline. This is because the ERAS website is subject to high traffic volume and lower working speeds as the deadline approaches.
Identify Medical Residency Programs
One of the most difficult steps in applying for residency involves determining how many programs and which programs you will apply to. There are many factors to consider when figuring out your final list of programs to apply to. Your advisor will understand your priorities in conjunction with your strengths and weaknesses as a residency applicant, and the competitiveness of your target specialty/specialties. Using data from previous application cycles, your advisor will provide evidence-based recommendations to increase the likelihood that not only match, but match into one of your top-ranked programs. Your advisor should also answer any questions that you may have regarding specific programs – while your residency application advisor may not know about every program in the country, they will be able to provide insight into many programs, and the strengths of a good residency program.
Assist in Obtaining Letters of Recommendation as Part of Medical Residency Advising
When applying for residency, each program generally requests three letters of recommendation. However, you can submit four per program. These normally include (1) a letter from the chair of the department from your home institution of which you will be applying to (i.e. if you are applying into internal medicine, you will need a letter from the chair of the department of medicine at your home institution), (2) a letter from an attending who has observed you during your sub-internship or on a clinical rotation relevant to your intended specialty, (3 and 4) another faculty member or individual of your choosing. Importantly, you do not have to send the same four letters of recommendation to each program. A residency advisor will help you determine if you should obtain more than four letters. Your advisor can also help you navigate the sometimes-uncomfortable process of asking for a letter of recommendation.
Your Residency Advisor Will Guide You Through the Supplemental Application
A recently new addition to the residency application is the supplemental application. This component of the application is ever-changing. However, it generally includes space to expand upon meaningful experiences in medical school, hardships, geographic preferences, and program signals. The most interesting part of the supplemental application is the signaling feature which allows you to inform a limited number of programs that you are particularly interested in them. The number of signals each applicant is given depends on the specialty you are applying for. Your residency advisor will help you navigate through your list of programs to determine which programs you should signal.
Review Deadlines and Final Submission
Your residency advisor will work with you to double (or even triple) check that you have completed all components of the ERAS application and answer any questions you may have. They will make sure you have your primary application, supplemental application, and USMLE examinations all submitted. They will also help guide you when following up with the letter of recommendation writers or your registrar's office to make sure your letters of recommendation and transcript are uploaded in time, respectively. Finally, they will also help you navigate the process for registering for a National Resident Matching Program (NRMP) number which will be used later to craft your rank list.
Okay, Now My Application is Submitted. Am I Done With My Residency Advisor?
No! Your residency advisor will stick with you all the way until match day! Next comes four important steps:
Securing Interviews and Interviewing

Post Interview Communication

Rank Lists

Supplemental Offer and Acceptance Program (SOAP)/Match Day.
Secure Interviews and Interviewing
After submitting your ERAS application, interviews will hopefully be rolling in and you can celebrate and then start scheduling them. Your residency advisor will help advise you on how to schedule your interviews strategically. This will allow you to have some warmup interviews with safety programs or programs you are less interested in prior to your target and reach school interviews. If you, unfortunately, do not hear back from many programs, do not worry just yet! Your residency advisor can help you navigate the process of reaching out to program directors to demonstrate continued interest in their program to try and secure an interview.
Prior to your first interview, your residency advisor should help prepare you with a list of commonly asked interview questions, virtual interviewing etiquette, interview attire, and other high-yield interviewing tips. Importantly, your advisor will schedule at least one opportunity to run through a mock interview where you simulate the real deal! They can provide tips on how to optimize your interviewing skills and also give helpful feedback after finishing your mock interview. They will help calm your nerves and answer any burning questions you may have.
Engage in Post Interview Communication
Recently, many residency programs have become very clear regarding their post-interview communication policies. Some programs will not engage in any communication beyond questions regarding the training program. Others are open to any and all communication. And some fall somewhere in between. Your residency advisor will help you interpret these policies (or lack of policies), and help you craft emails to follow up with faculty members or programs after your interview – particularly those that you are very interested in. Additionally, they can help you decide if and how to send a letter of intent to your top program.
Create Your Rank List as Part of Medical Residency Advising
After the interview season has come to an end, your residency advisor will help create your rank list. They will work with you to create a list that factors in your personal and professional goals, priorities, and interview day experiences. They will help you confirm that you are using the correct NRMP numbers that correspond to the programs you interviewed with (a surprisingly common step to mess up!) and also assist in submitting and confirming that your rank list is locked in. While this process seems straightforward, it is actually quite nerve-racking because this is one of the most important lists you will ever put together! Having a residency advisor by your side will serve as a soundboard to help ensure you are making the best decisions for yourself. They will also double-check your work to make sure you are all set for The Match.
A Residency Advisor Can Help Navigate the SOAP Process/Prepare for Match Day
In the event that you do not match, your residency advisor will be there to help you through this process. Each year, many students enter the SOAP. This can be a stressful, high-intensity, and nerve-racking activity. Your residency advisor will help you look at the programs which have open positions. They will also assist you in reaching out to these programs in hopes of securing a spot. If you unfortunately do not match even after entering the SOAP, your residency advisor can help you determine what are your next best steps to optimize your chance of matching next application cycle.
If you do match, congratulations! Your residency advisor will walk you through what to expect on Match Day, and also provide some insight into the steps after match day. This includs what to expect in terms of onboarding from your new residency program.
Am I a Good Fit for a Medical Residency Advisor? When Should I Get One?
Everyone can benefit from a residency advisor! However, the students who will benefit the most are those who may have more difficulty successfully matching into their top programs. These include:
Students applying to highly competitive institutions or medical specialties

Students with poor academic records in medical school

Students who want a second set of eyes on their application

Students who want assistance crafting their personal statement or preparing for interviews

Students from outside of the United States (International Medical Graduates)

Students with little mentorship or residency guidance from their home institution

Students graduating from medical schools with historically low success in The Match
It is never too early to engage with residency advising. It all depends on how much help you think you will need! If you are unsure, we recommend reaching out sooner rather than later. If we think it is too early to start advising, then we can work with you infrequently until the application season approaches. However, most students will benefit from residency advising starting at the end of their third year/beginning of their fourth year of medical school. If you are a first- or second-year student who wants to learn more about the residency process and set yourself up for success, we highly encourage reaching out.
To Summarize
A residency advisor will help you navigate the residency application process, regardless of what stage you are at in medical school

You should expect individualized, holistic, and evidence-based advice regarding how to maximize your chances of matching into your top programs

We will provide insight into what residency programs consider and how to best craft your application

We will share our knowledge about what makes a good residency program

You will receive assistance with medical school planning, your ERAS application, interviewing, communicating with programs, and creating your rank list

Should you have to SOAP, we will be there by your side helping you navigate the stressful SOAP process and answering any questions you may have

We will guide you on what to expect on Match Day and celebrate with you!
We at EliteMedicalPrep have many advisors who have navigated the residency process as MDs, DOs, MD/PhDs and more! We have matched into many different specialties, including both surgical and non-surgical specialties, across the country. Schedule your complimentary consultation and start working with an advisor!